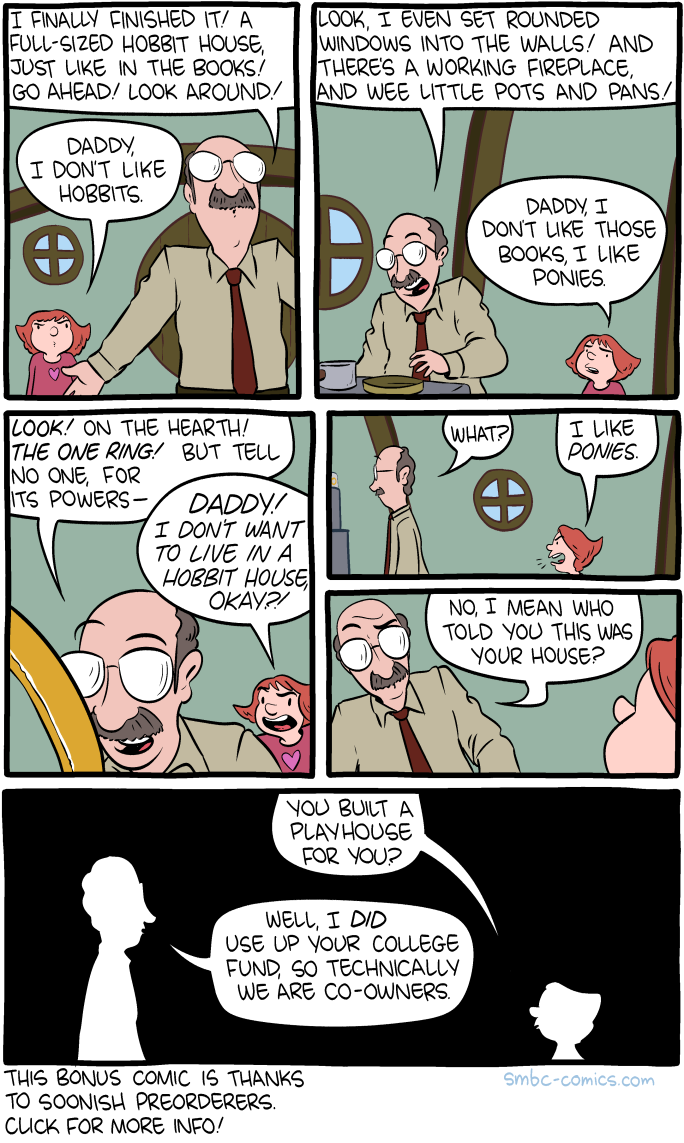 Click here to go see the bonus panel!
Hovertext:
I feel it incumbent upon myself to let you know that I will, with all expediency, be putting up a No Girls Allowed placard.
New comic!
Today's News:
Thanks again, geeks! If you haven't got your copy yet, Soonish is just 18 bucks at Amazon right now!